So, what Is ERISA anyway?
ERISA is an acronym for the "Employees Retirement Income Security Act of 1974". It was passed by Congress in 1974 - duh - on the heels of several scandals in the business world - including significant misconduct by a labor union or two - notably the shuttering of Studebaker Corporation in 1963 and the subsequent revelation that its employee pension fund(s) had been mishandled (looted), leaving little-to-nothing for its now-jobless former employees and retirees.
What ERISA Isn't
ERISA is NOT social security. It is NOT workers compensation. It relates, principally, to pension and welfare benefits supplied by private employers to their employees. While churches and governments may supply benefits to employees, ERISA does not apply to such plans - and there are a few other exemptions from ERISA, but religious and governmental employers are the largest and most-often exempted organizations.
ERISA is a very specialized area of law. It has innumerable peculiarities that general practitioners and specialists in other areas - even those that are, arguably, similar to ERISA - simply do not have. These characteristics are fluid and vary from one part of the country to another. For the uninitiated, it's a mine field, fraught with snares, traps and pitfalls around every corner. For them, should they enter the ERISA foray without adequate prep, Dante's immortal words over the Gates of Hell ring true: "Abandon all hope, ye who enter here."
From this, take heed: As explained elsewhere on this site, from the administrative appeal stage onward, do not attempt to assert your ERISA claim on your own and, when choosing a lawyer, make darn certain he/she knows exactly what he/she is doing. Check the creds. Ask around. Before you ink any attorney-client contract, be absolutely certain that the person you are hiring has ERISA experience - the more the better.
How The Process Works
Frequently Asked Questions
Why Hire Me?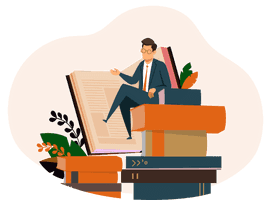 20+ Years of Experience
ERISA is a complicated area of the law, and you want to hire a lawyer that knows the system inside and out. I have years of experience handling ERISA claims and only ERISA claims.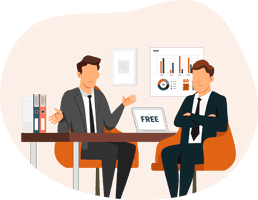 The Consultation Is Free
I'll meet with you and help you understand the situation and what your rights are -- even if you don't end up hiring me.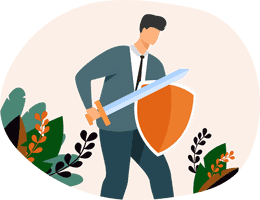 Fight Back
Insurance companies are counting on the idea that you'll get frustrated with the process and not hold them accountable. I can help you fight back.
Need ERISA Help?
We have 20+ years experience handling ERISA cases